About Us – Jim and Sue Visser walk their talk
Our bright green Nature Fresh logo is familiar to customers who care about their health and love nature the way we do. We developed the first fluoride-free oral hygiene products for supermarkets and health shops way back in 1996. Now we have a range of over 40 unique people and planet friendly lines. We don't do animal testing – but some of our products are used for pets and even pot plants!
We go the extra miles for our customers
Health practitioners and doctors of integrated medicine like using our products for patients who need more options. Some of our products were developed at their request. Now these unique formulations into the winning lines we have on the shelves today. They are based on consumer feedback because we listen! We tell them the truth and back it up.
We keep our prices affordable, especially one of our oldest flagship lines – the famous calcium and magnesium powder. A survey at the turn of the century showed we had the best formulation on offer at the lowest price. Over a decade later we still do and it will always be sold in a cheap and ugly jar! Nature Fresh stands up for the rights of the lowly consumer. It is not about taking profit. It is about adding extra value.
Our mission statement is based on love and service. We formed a CC in 1997 to cater for specific consumer requirements in the health and cosmetic industry. We developed a range of innovative products based on safe and sustainable concepts. Strictly as natural and non GMO as possible was the way to go and customers are very demanding in this respect! However, many of them are victims of media hype that also can be very misleading. We need to find the truth.

Sue stands up for the truth – not the profit
Customers are often misled by media hype and can get hurt. Sue attends to health queries even if they go beyond the scope of Nature Fresh. That is what being a health researcher is all about. She contributes to health shows on the radio and television and writes for publications.

Seek the cause of the problem and treat it
Jim and Sue are more concerned about the cause of a health problem than selling only promises for a cure. If the mind and hence the person's attitude is wrong then it is impossible to attain inner sustainability. The body is the temple of the soul and both of them belong to God who sustains life. We can either maintain it or destroy it by shirking this responsibility. That is why we say that "sustain – ability" begins at home!
You can join our happy Face Book family and use all the free diets and health resources at: www.naturefresh.co.za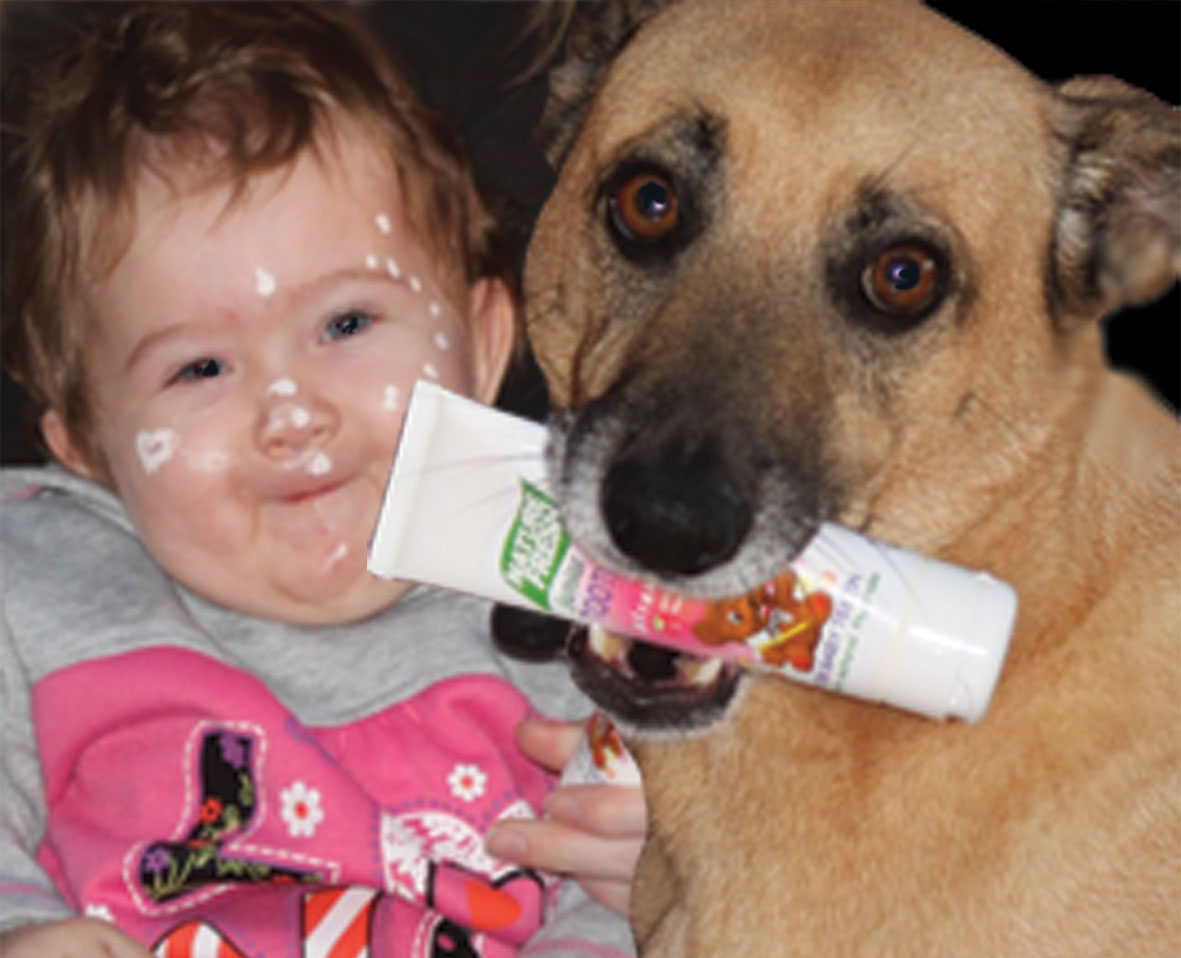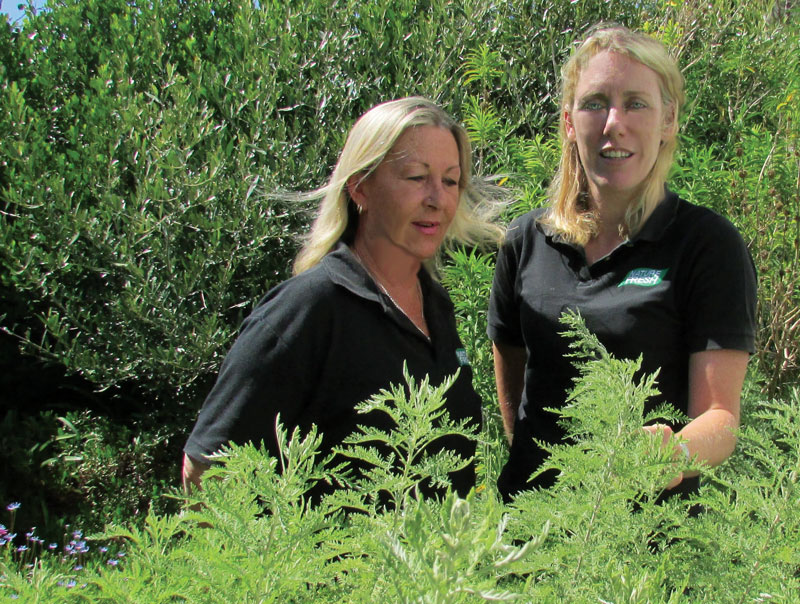 Healthy happy staff are the greatest asset to a company. We work as a team in a beautiful environment at the eco friendly Capricorn Business Park in Muizenberg. Tammy (left) and Michelle (right) are our pillars of strength. They take care of the daily responsibilities and keep our customers happy. They seldom if ever need a single day of sick leave so we give them a larger annual bonus – because they deserve it. Mahir is the man behind the steering wheel and helps out everywhere! In South African over 60% of the population still prefer to use traditional medicine. We call it God's medicine: herbs and indigenous plants that we can trust such as artemisia and wild olive trees. By cultivating them we take care of our environment and our environment takes care of us. This is what keeps us so healthy. We teach people how to grow and use herbs.
Green – traditional – sustainable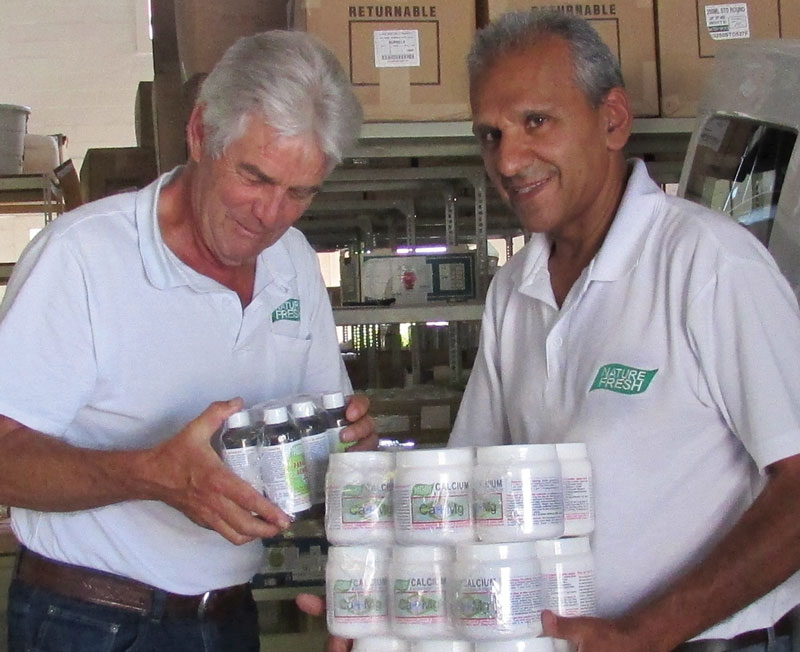 Take responsibility for your own health
We source local herbs from farmers to keep up with the growing demand. This gives our products a healthy happy beginning on their journey to create harmony and sustainability. Nearby farms allow us to pick leaves from the indigenous olive trees that grow in the wild. Artemisia Afra (Wilde als) is proving to be a winner in helping to treat cancer, malaria and drug resistant diseases. As a result there are fewer side effects and far more benefits to health conscious people. Our headquarters are in the environmentally friendly Capricorn Business Park in Muizenberg.