Disclaimer to all Nature Fresh products
Official DISCLAIMER: This unregistered medicine has not been evaluated by the SAHPRA for its efficacy, quality, safety or intended use.
YOUR RESPONSIBILITY
We are in close contact with many doctors, homeopaths, naturopaths, pharmacists and other dedicated therapists who make valuable contributions to our work. Although you are expected to discuss your health problems with a reliable  practitioner, more information is always helpful before you decide.  Second opinions are for you to accept or reject. The final choice is yours. You can live with a problem and pretend it's not there or you can confront it, solve it and be free and happy. You can seek help and information and do something good for yourself and for others, or you can live an empty life and be a burden. Which do you want?
You alone are responsible for your life,your health and wellbeing. We accept no responsibility for the way you apply the information and products available to you on the NATURE FRESH website. At best we try to present an open view on the ways in which people stay healthy and overcome diseases and debilitating conditions. We are not here to judge and condemn health practices, be they conventional, alternative or wonderfully way out. There is something for everybody and if it works, who cares? However,the following safety regulations are required:
PLEASE NOTE
WE TRY TO ADHERE TO THE FOLLOWING RESTRICTIONS:
All material provided at www.naturefresh.co.za is only information and may not be construed as medical advice. Only a doctor or an appropriate health practitioner is qualified to make a diagnosis and provide the necessary treatment and medications. (Our mothers would have all been locked up in jail).

Official DISCLAIMER: This unregistered medicine has not been evaluated by the SAHPRA for its efficacy, quality, safety or intended use.

Products discussed are not intended to diagnose, cure or prevent any form of disease. (This may happen accidentally, in which case you will have to answer for any food or condiments that have had a beneficial effect instead of an expensive prescribed medicine).

Any product you obtainfrom www.naturefresh.co.za is NOT intended as a cure for disease. They are classed as foods or food supplements and you take them at your own risk.  (If they improve or cure your condition, you can make the claims, we can't. Feel free to read as many case histories as you like).
Slimming products must always be used in conjunction with a calorie restricted diet that must be provided with the product. (Be very wary of products that allow you to pig out with no restrictions. Often it is the diet alone that slims you down. )
We are not responsible for any damage that may result from information or products you obtain from NATURE FRESH. (We do our best to present you with the gentlest, safest and least toxic alternatives. We have not yet found a safe form of air to breathe, but will keep trying).
Genetically modified foods have invaded our lives. To the best of our knowledge, the products we manufacture are free from transgenetic tampering, but there is no guarantee. (We have not been able to train insects to select GM free pollen or nectar from flowers. Who knows what could be lurking in a beehive… )
We are not responsible for errors and omissions. ( Mark Twain advised us not to read health publications in case we die of a misprint ). If you have noticed an error, please report it to us and it will be corrected. You will be acknowledged. Our information must remain as truthful, direct and simple as possible.
Endorsement Policy :
We respect the need to reassure customers of quality and safety and receive
many requests for logos and endorsements to be featured on our products.
(Sometimes a fee is also required and demands are often excessive.) Before
you know it, the label is full or logos and who do you include and who do
you leave out? Obviously – we strive to protect our planet and all who dwell
on her. We also try to keep our prices low and do not approve of adding
extra fees for endorsements. We source from sustainable outlets and avoid
pesticides and nasties as best we can. Nobody can guarantee the leakage of
toxins into our food chain or environment anymore and imagine what it would
cost to test every morsel! So unless every product is tested to this
standard, what is one endorsing and who is paying for it?
These days it is also difficult to comply with the demands of the Medicines
Control Council and it is difficult to even tell customers what a product
does, let alone how to use it! We also have to find space on our label for
their disclaimer in two languages, so we hope you understand
We go out of our way to maintain the integrity of our formulation and
ingredients, down to the smallest of details. We try to please all our
customers including animals! We have excluded xylitol from our Aloe
toothpaste so cats, dogs and horses (I believe) can also use it.
This is all you need to know :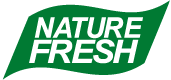 Advertising Policy
We have committed our monthly advertising budget to
charities, giving them a regular contribution. Our primary cause is
Operation Smile. Every R5000 we raise from this endorsement on selected
products helps to raise money for surgery to correct harelip and cleft
palate deformities. R200 000.00 has gone a long way to help sponsor these
smiles.
The only logo we carry on the toothpaste is from Operation Smile.