Our charities in lieu of advertising
Our policy to no longer invest in media-based advertising is due to the fact that we keep our prices as low as possible and we prefer to support charities instead. Over the years thousands of needy people know they can depend on us for support to help with food, clothing, health assistance and education expenses. This is where the extra cash as well as products and collected household goods and clothing comes in handy. In return, the goodwill thus generated keeps us all going! We thank you for supporting us so that we can support them by buying our locally made products. Many people are thus able to earn a living in our own country and share the benefits of being cleaner and greener to our planet. Local is lekker and herbal products free from nasty chemicals come from the earth. So do minerals- but they are not organic!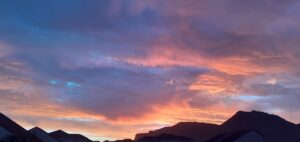 Operation Smile is our primary beneficiary. The intimate and oral hygiene ranges all donate a percentage of the profits to this very worthwhile cause.
https://naturefresh.co.za/product-categories/oral-hygiene-products/
https://naturefresh.co.za/product-categories/intimate-hygiene/
Other charities that receive regular donations include:
Red Cross Hospital
N.S.R.I.   the National Sea Rescue Institute
ABBAS Restoration House
St. Johns Ambulance
Meals on Wheels
Boys and Girls Town
S.P.C.A
Innovation for the blind
Mouth and Foot Painters
Peace haven
A.M.A. Care
Nazareth House
SANCOB
Brave MPHO
Institute for the Blind
Lavender Hill football Club
News from our charities:
Operation Smile with guests
Operation Smile Day with Special guests from the DRC at Nature Fresh. Thanks for being such good listeners. May the herbs be with you! See you in Madagascar and KEEP SMILING!!!!!!