Welcome to Nature Fresh Health Products
Based on a mission statement of love and service, NATURE FRESH HEALTH PRODUCTS cc is the brainchild of Jim and Sue Visser to serve customers who respect the role of natural medicine and try to protect the environment. Nature Fresh health products is a unique company with a bright green logo in all respects. In 1996 the safety of fluoride in water, toothpaste and mouthwash in South Africa was debatable. Sue stood up for the rights of the public and formulated the very first fluoride-free toothpaste, followed by an effective herbal mouthwash for supermarkets, pharmacies and health shops. Fifteen years ago a local survey of calcium supplements showed that Nature Fresh sold the most comprehensive formulation at the lowest price. Recent sales exceed two tons of that ever-popular Calcium and Magnesium!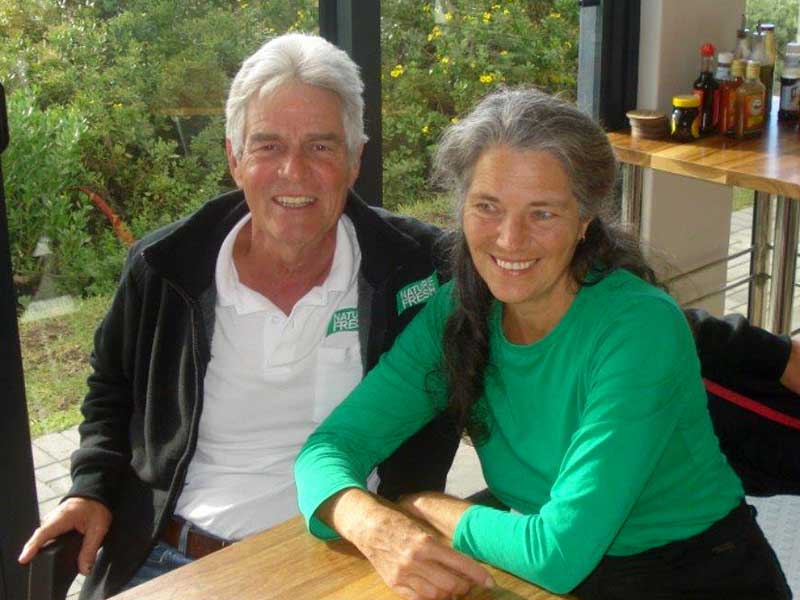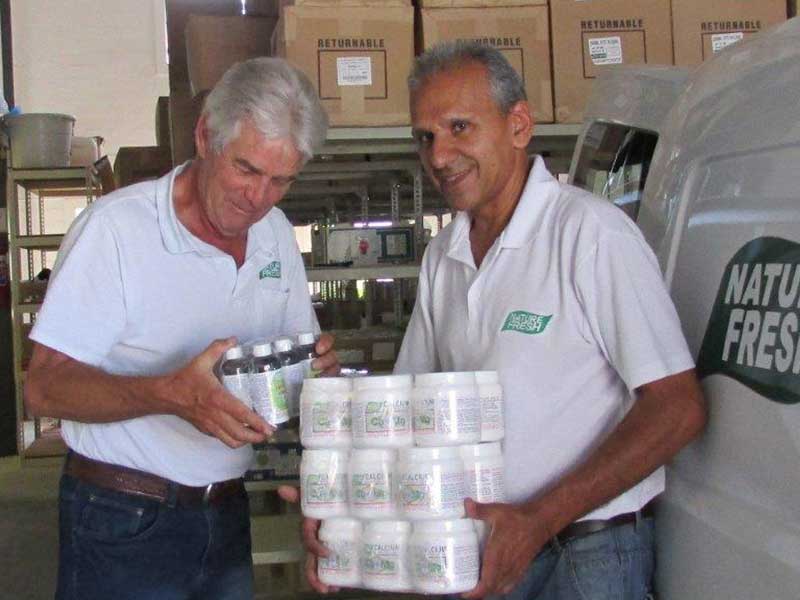 MCC limitations – product information at your fingertips
The MSM supplement with vitamin C, proposed as a pain supplement was found to significantly lower blood sugar as a side effect! " We don't make claims and like to stay above the letter of the law – so that's just a warning" says Sue, who finds it difficult to tell customers what products do within the confines of the new MCC regulations. Nature Fresh products have QR codes on their labels that link to information on this website to explain what specific herbs and supplements do. European Monograms and extensive references outline uses, functions and precautions. During the last 19 years patients, doctors, dentists, pharmacists and gynecologists have helped to inspire unique health products for the Nature Fresh range of over 40 items. "We just keep on expanding – it's all about quality, value and service" says Jim, the owner of Nature Fresh. Part of that service is to provide ongoing research and information for customers who need more than just a lotion or a potion. So recipes, protocols and in-depth articles are provided by Sue, who also answers all letters and queries personally.
A brand new website makes it easier for visitors:
This new website has been launched to facilitate browsing from cell phones and mini-mobile devices that require special features and finger-friendly responses. Click and tap your way around this wonderful new domain provided by Dave, our website wizard, assisted by Anton.
---
Click the image to see our 2019 Catalog
---
Sue's veg but gluten free website