Jim And Sue Visser : Owners Of Nature Fresh Health Products CC South Africa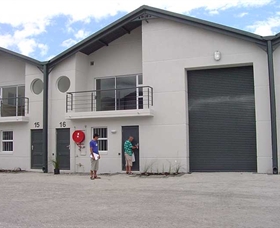 Manufacturers of natural, non-toxic alternative health products: Fluoride-Free Toothpaste, Mineral and food supplements, body-care preparations,  intimate personal hygiene products and herbal tinctures. Jim and Sue are developers of low cost health alternatives for Health Practitioners.
We are always available to listen to the public and respond to any problems or complaints they have with their existing products. We use local ingredients and promote the use of South African indigenous medicinal  plants wherever possible.
BUSINESS HISTORY
IMAGE DESIGN AND MARKETING: 1978 –1992. 
Products: greeting cards, printer's tray miniatures, herbal bath products and gift items, porcelain dolls.
WACKY ANIMALS: 1992 – 1996 
Products: ceramic novelties for gift shops like Cardies, etc.
NATURE FRESH PRODUCTS CC: 1996 – till present,,,and beyond….
Sue Visser – Health Researcher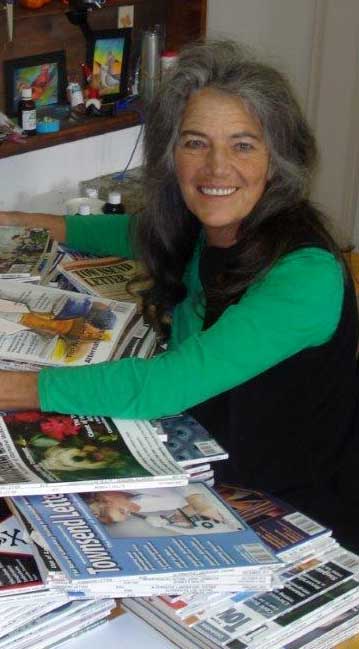 BIRTH DATE: 18th October 1953. Born in Vereeniging Hospital. Early childhood in Kwazulu and Mpumalanga
EDUCATION: Matric at Capricorn High in Pietersburg. Won the scholarship award in 1971 & many subject prizes.
Studied for a diploma in industrial design at: Johannesburg College of Art.
Won the Good Hope Textile award.
MARITAL STATUS: Married Jim Visser in 1975, in Zimbabwe. CHILDREN: Vivienne, born in July,1976   and Anton, born in October, 1978.
EARLY CAREERS: Layout designer for Perskor in Johannesburg, working on Rooi Rose magazine. Freelance illustrator for magazines and newspapers in  Gauteng: ( Dec 1974 – 1975).
Textile designer for Puma Textiles in Athlone, Cape: 1975 for six months.
1976: Free lance illustrator for Magazines: Fair Lady, newspapers and graphic design for small businesses.
HOBBIES: Anything to do with health and medicine. Crafts:  sewing, sculpting, growing and using medicinal plants. I collect and evaluate toothpaste and oral hygiene products from around the world as well as rocks from different places.
SPORTS: Experienced in  Karate and  kick boxing, (both black belts 2nd Dan),  Tai Chi instructor and enjoy yoga and dancing classes – as and when.
OUR TRAVEL: Taiwan, Thailand, Hong Kong, China, Bhutan, Mauritius, Egypt, Greece, Europe: Germany, Austria, Hungary, Croatia, Slovakia, Italy, India, Israel, Jordan, Norway, UK, Australia, Zealand, South America, South Africa. My interest in people and their way of life and how it affects their health takes me to many places. These studies form part of the research work that I do.
After the birth of our first child, I decided to work from home to be with my family. Together with my husband we ran our own craft studio and made products for the local and overseas gift trade. We employed 4 to 6 workers and expanded to 12 when we had a small factory. Since then we have worked from home and our children grew up in the business and have also worked with us. Nature Fresh was registered in 1997.
Jim Visser – MD Nature Fresh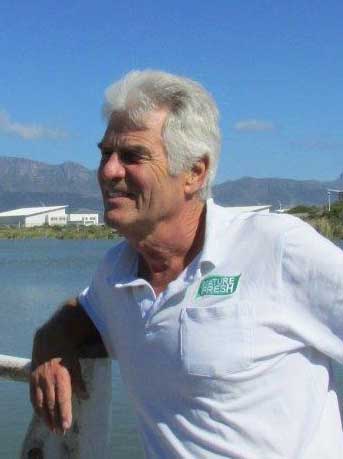 BIRTH DATE : 23rd October,1947. Born in Haarlem, The Netherlands. Family emigrated to  South Africa in 1953 and later to Rhodesia (Zimbabwe).
EDUCATION: Junior and Senior schooling in Bulawayo. Obtained G.C.E. O and A Levels and was awarded a Beit Scholarship to study Architecture at University of Cape Town. Graduated in 1972  with B.Arch. Degree.
CAREERS: Architectural Practice in Zimbabwe 1973-1974 and in Cape Town 1975-1977.
HOBBIES AND INTERESTS: Travelling- countries visited include Hong Kong, China, Bhutan, Taiwan, Singapore, Thailand, U.S.A., U.K., Jersey, most of Western and Eastern Europe, Egypt and Mauritius.
Financial and economic- Stock Markets, current affairs. Life Sciences and metaphysics.Health and Welfare.
SPORTS: Bowls, gym- training, martial arts, hiking. Tai Chi, yoga, dancing.