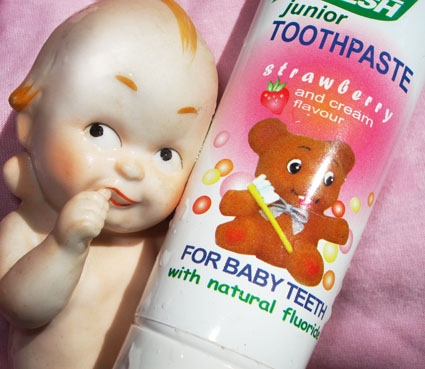 NF 004 JUNIOR TOOTHPASTE: 75ml tube
With Rooibos, Calendula and special NATURAL FLUORIDE (calc fluor D6) Safe for babies to swallow or use on teething rings. Aniseed helps ease griping, drooling and teething pains. Contains no mint, so can be used with Homeopathic remedies as it does not antidote them.
All Oral Hygiene Products are non toxic, FLUORIDE FREE and safe to swallow.