PDF with full size image and details
https://naturefresh.co.za/wp-content/uploads/2016/04/Calmag-powder-new-2022-pack-and-label.pdf
NF 010 CALCIUM COMPLEX: 300g powder  New sealed pack
Click below  for easy one stop Nature Fresh Shopping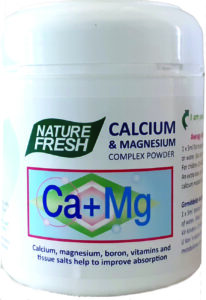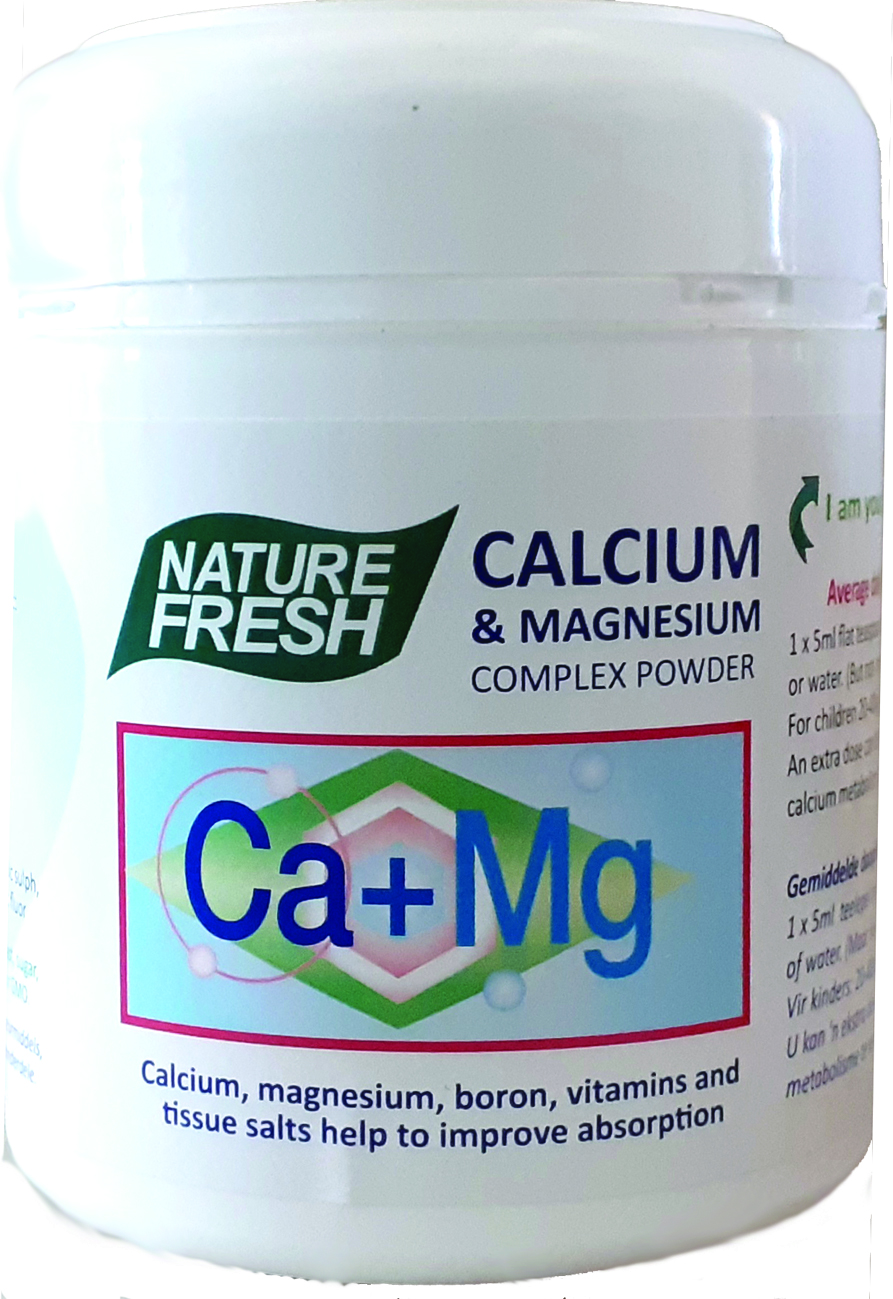 Adequate calcium, boron, magnesium, zinc, potassium, copper and trace elements are essential for health and vitality. A pH balance of 7 ensures easy assimilation and helps to eliminate toxins. Promotes hard, strong nails, a good night's sleep. Keeps cramps and restless legs at bay. No flavours, lactose, colourants or sweeteners.
Click here to read the label:
Calcium complex powder new 20222
Official DISCLAIMER: This unregistered medicine has not been evaluated by the SAHPRA for its efficacy, quality, safety or intended use.