PDF full size images and product information. Click on this link to paste/copy any item: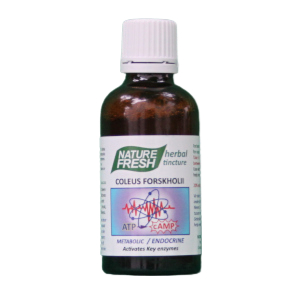 NF 46 COLEUS FORSKOHLII –
NF 046 COLEUS FORSKOHLII
Most important: weight loss and fat burning, prevents fat storage. Stimulates thyroid function and secretin of hormones to speed up metabolism. Helps release stored glycogen from the liver to balance low blood sugar. Aids sugar metabolism for treatment of syndrome X (diabetes 2,) PCOS (polycystic ovarian syndrome) and obesity. It contains forskolin that activates cyclic AMP to help treat: hypertension, mild congestive heart failure, asthma, psoriasis, digestive problems, glaucoma, persistent urinary infections, is anti-inflammatory, anti-histamine and soothing to the nervous system.
Official DISCLAIMER: This unregistered medicine has not been evaluated by the SAHPRA for its efficacy, quality, safety or intended use.